Charlton Beagle Club
A full service Bar and Grill with Function Hall!

R & R Paintball Games is the only field in New England with a full service bar and grill and function hall. Reserve the hall for as little as $100!
Click here to link directly to the Beagle Club's website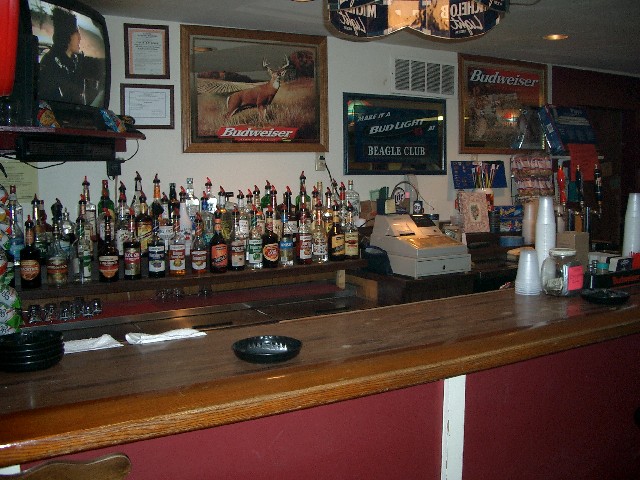 Click on any of the photos below to enlarge
After a hard day of paintball, come and enjoy an ice cold beverage from the full service bar. Pool tables are also available.
Menu Items:
Hamburger w/ chips - $2.00

Cheeseburger w/ chips - 2.25

Hotdog - 1.00

Pickled Eggs - .50

Pork Hock - 1.00

Kielbasa - 1.00
Group Reservation Options:
Hall Rental - $50

Full Kitchen Rental - $50

Stag Facilities Rental - $100
If you are interested, please contact the bar manager at (508) 248-5778!